Outta The Muck
Director: Bhawin Suchak, Ira McKinley Run Time: 82 min. Release Year: 2022
Family, football and history come to life in an intimate portrait of the Dean family, longtime residents of the historic town of Pahokee, Florida. We take a journey back home, with filmmaker Ira McKinley, to the land of sugarcane, as he reconnects with his niece Bridget and nephew Alvin and explores their shared family history that spans seven generations. Told through stories that transcend space and time, Outta The Muck presents a community, and a family, that resists despair with love, remaining fiercely self-determined, while forging its own unique narrative of Black achievement.
Please stay for Q&A with co-director Ira McKinley following the film.
(Director, Producer, Writer) is a filmmaker and activist and the director/producer of the award-winning documentary The Throwaways. Born in Upstate New York, he is now based in South Florida where Outta the Muck is set. Ira started his activism in the 1980s when he participated in Act Up in Ithaca, NY. During the winters of 2007/2008, he started a Homeless Arts Showcase in Northampton, MA's Pulaski Park which was inspired by his fifteen years being homeless himself. Ira is the recipient of the 2014 ACLU Carol S. Knox award, 2013 MLK Storytelling + Activist Award from Siena College, 2009 Northampton Arts Council's Emerging Filmmaker Award, and was the 2009 Producer of the Year for Northampton Community Television. His current film Outta the Muck tells the story of his family roots in Pahokee, FL
Dwight Lewis (Q&A Moderator)
Dwight Lewis currently serves as Associate Athletic Director, Community and Alumni Relations at Wake Forest University and serves as the sport administrator for cross country/track and women's soccer.
In 2020, Lewis received the Mike Ford Servant Leadership Community Award from Wake Forest University.  Created in honor of Mike Ford, this award not only acknowledges the many ways that he inspired leadership both on campus and in the community but recognizes a staff member who carries on the same legacy of servant leadership.  Lewis has worked tirelessly to cultivate Wake Forest student-athletes into both civic and community leaders throughout his time with the Demon Deacons, providing endless service opportunities in the spirit of Pro Humanitate. Under his leadership, there has been an increase in both civic and community engagement from Demon Deacon student-athletes. Lewis' commitment to connect and develop student-athletes, integrating them into the greater mission of Wake Forest and into the Winston-Salem community, is an example of the kindness and dedication exhibited by Mike Ford.
Lewis came to WFU from the University of Oregon, where he served as Director of Academic Support since 1996. Prior to Oregon, he worked as the coordinator of the student internship program at Chico State (CA) from 1994-96 and as outreach counselor at Chico State from 1990-92. Lewis graduated from Chico State with a degree in psychology in 1988 and earned his master's in social science from that school in 1996.
Lewis was an all-conference football player at Chico State and played in the Canadian Football League as a defensive back before beginning his career in athletic administration.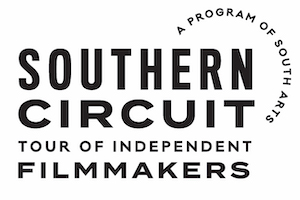 The Southern Circuit Tour of Independent Filmmakers connects US-based documentary filmmakers with communities throughout the South for screenings and conversations around important stories and the art of filmmaking. Southern Circuit prioritizes featuring Southern filmmakers and stories and works with a network of Screening Partner organizations across the region to present screenings with Q&As and other community/educational engagements with touring filmmakers. They are committed to presenting films by filmmakers of color, LGBTQ+ filmmakers, and filmmakers with disabilities.
Since Southern Circuit's inception in 1975, more than three hundred filmmakers from around the country have toured, sharing their work and perspectives with over one hundred Screening Partner communities across the South. Southern Circuit is made possible through a partnership with the National Endowment for the Arts.
All films are free to the public, advance registration is encouraged.
Documentary, Black Voices